Regular price
Sale price
£3.69
Unit price
per
Sale
Sold out
High clarity, durable penny sleeves for trading cards. Provide great protection for all standard size 63mm x 88mm TCG cards. Made from archival-safe, acid-free non-PVC material.
PROTECT - Vault X soft card sleeves are made from 40 micron thick polypropylene, the perfect option for grading submissions or bulk storage.
EASY-FIT - These TCG sleeves have been designed to provide fast "pack to sleeve" protection for your trading cards. Pair with Vault X rigid and semi-rigid card holders for perfect grading and archiving protection.
PERFECT DESIGN - Vault X soft card sleeves are designed to fit a variety of standard sized cards. Compatible with Magic: The Gathering, Pokemon, Flesh & Blood, Force Of Will, Cardfight Vanguard, WoW, along with many more.
SIZE - 66mm x 92mm.
Great price and quick delivery
View full details
SKU: VX-ST04-02CL
EAN: 5060570200960
30 days returns policy
No questions asked.
Fast, free UK delivery
On all orders over £30.
One year guarantee
Our products are built to last.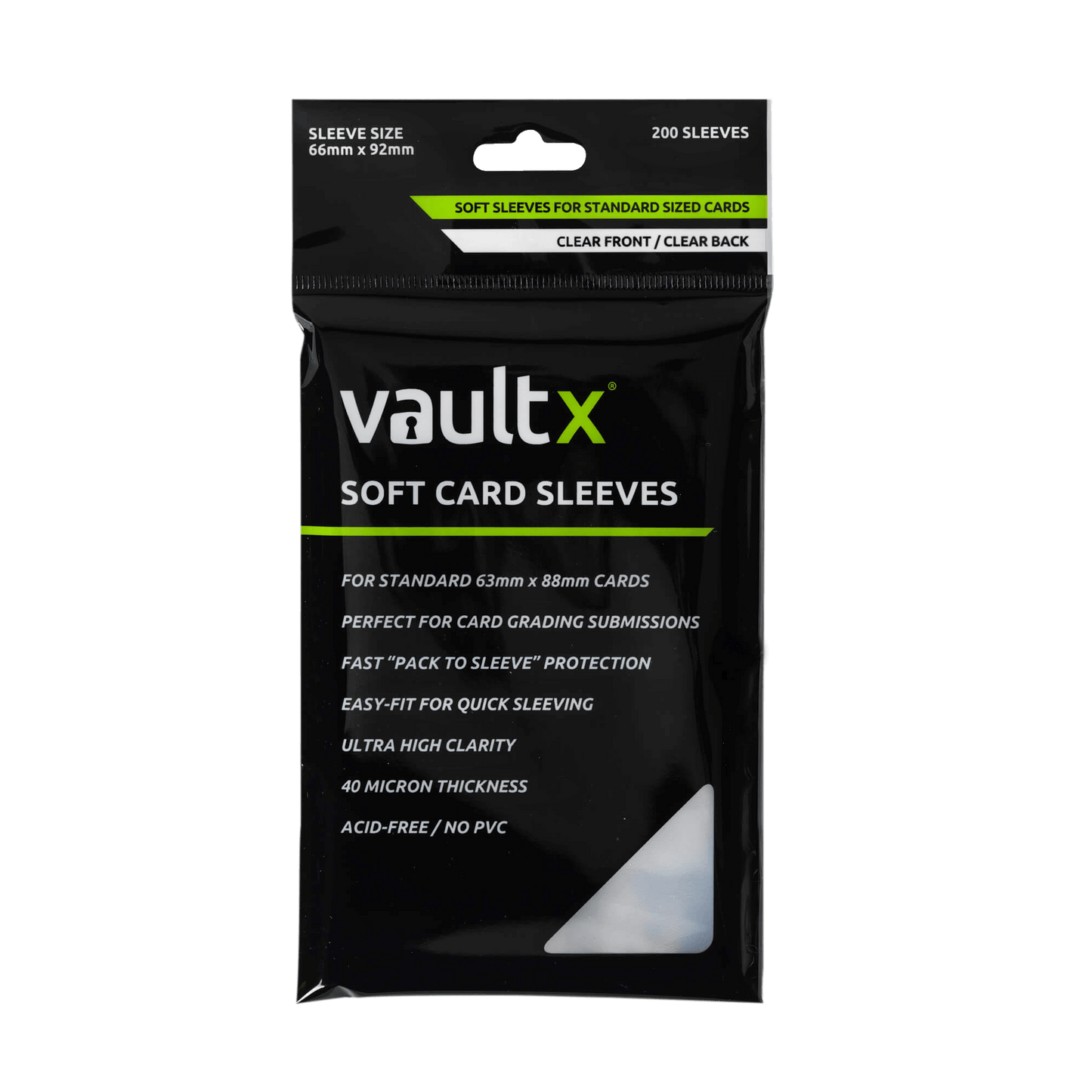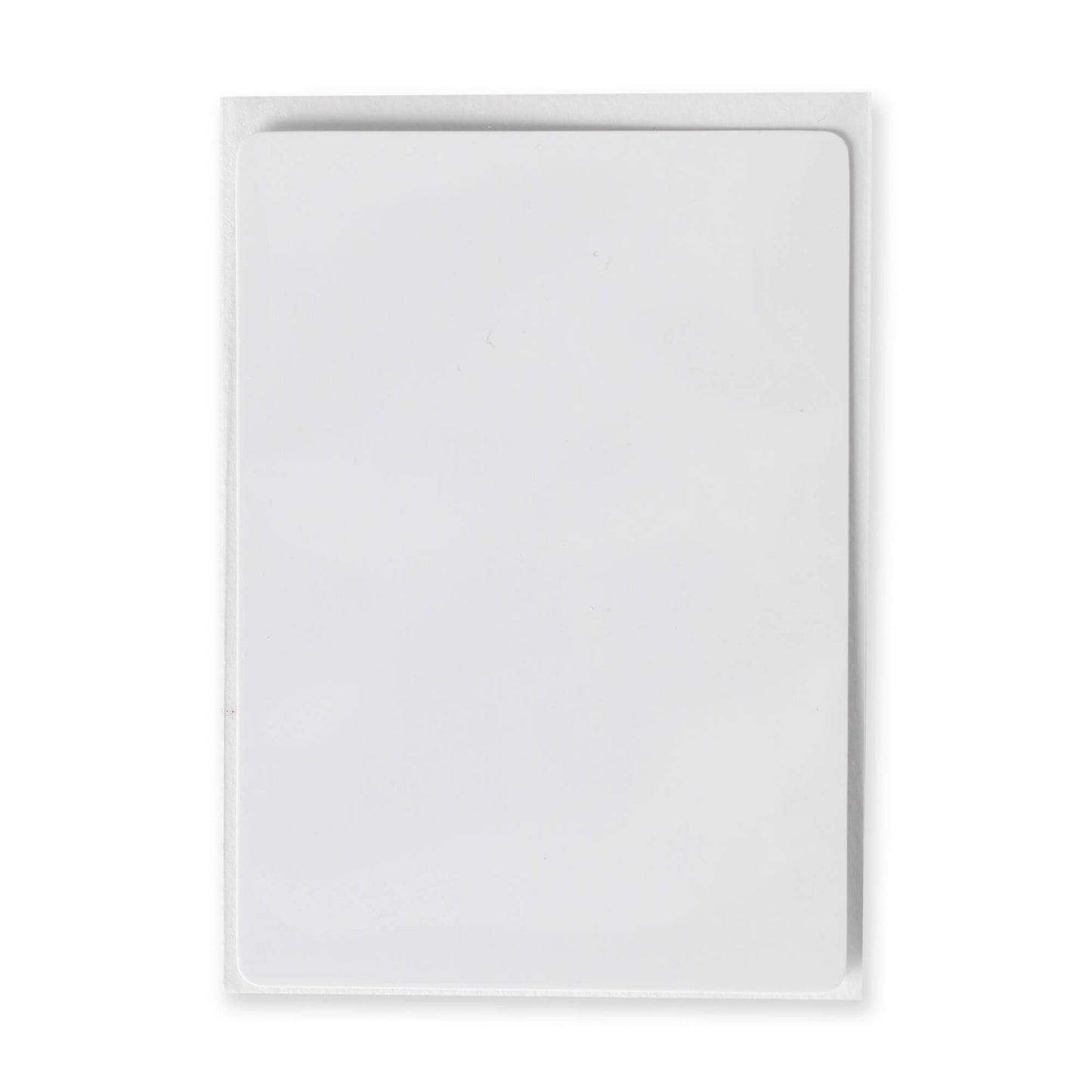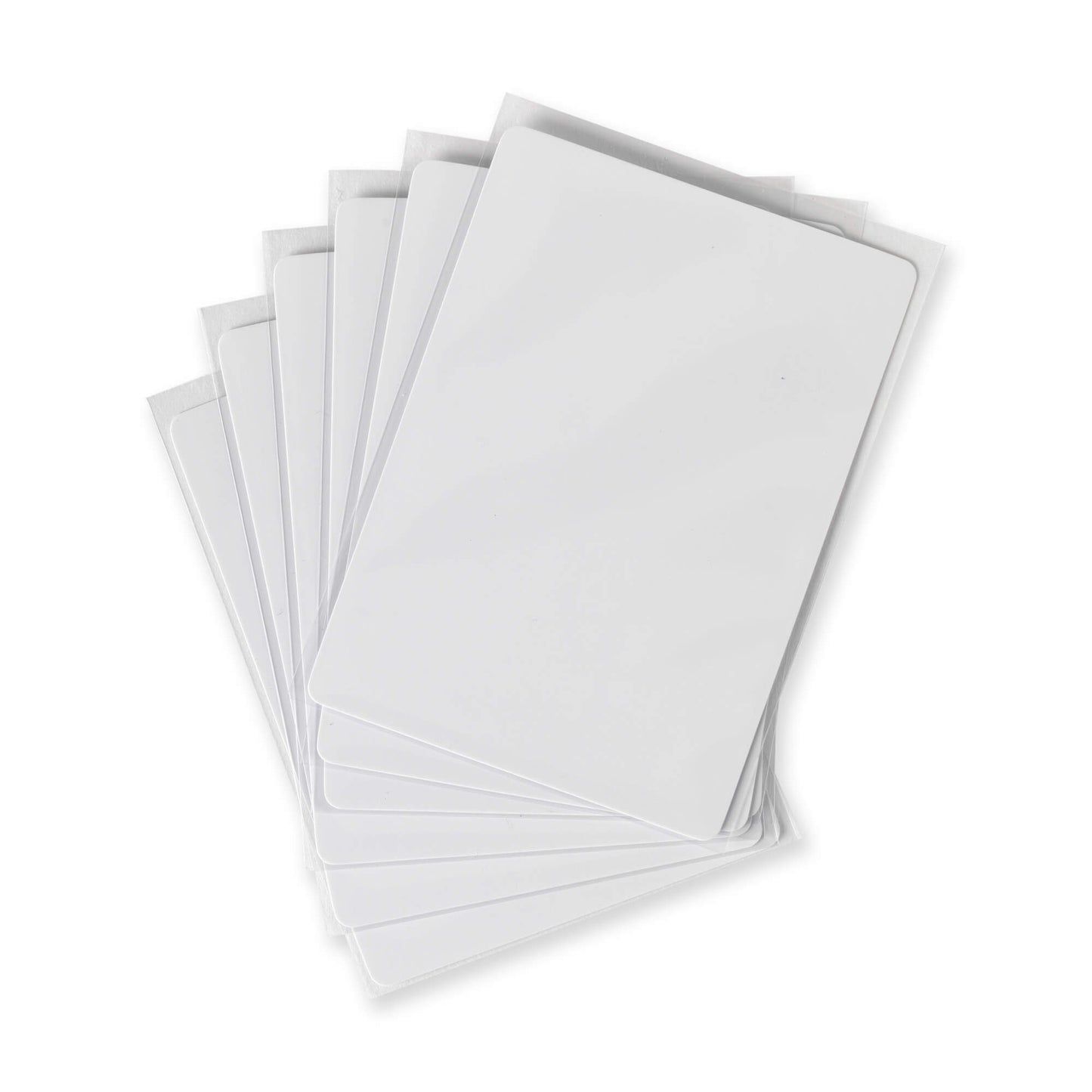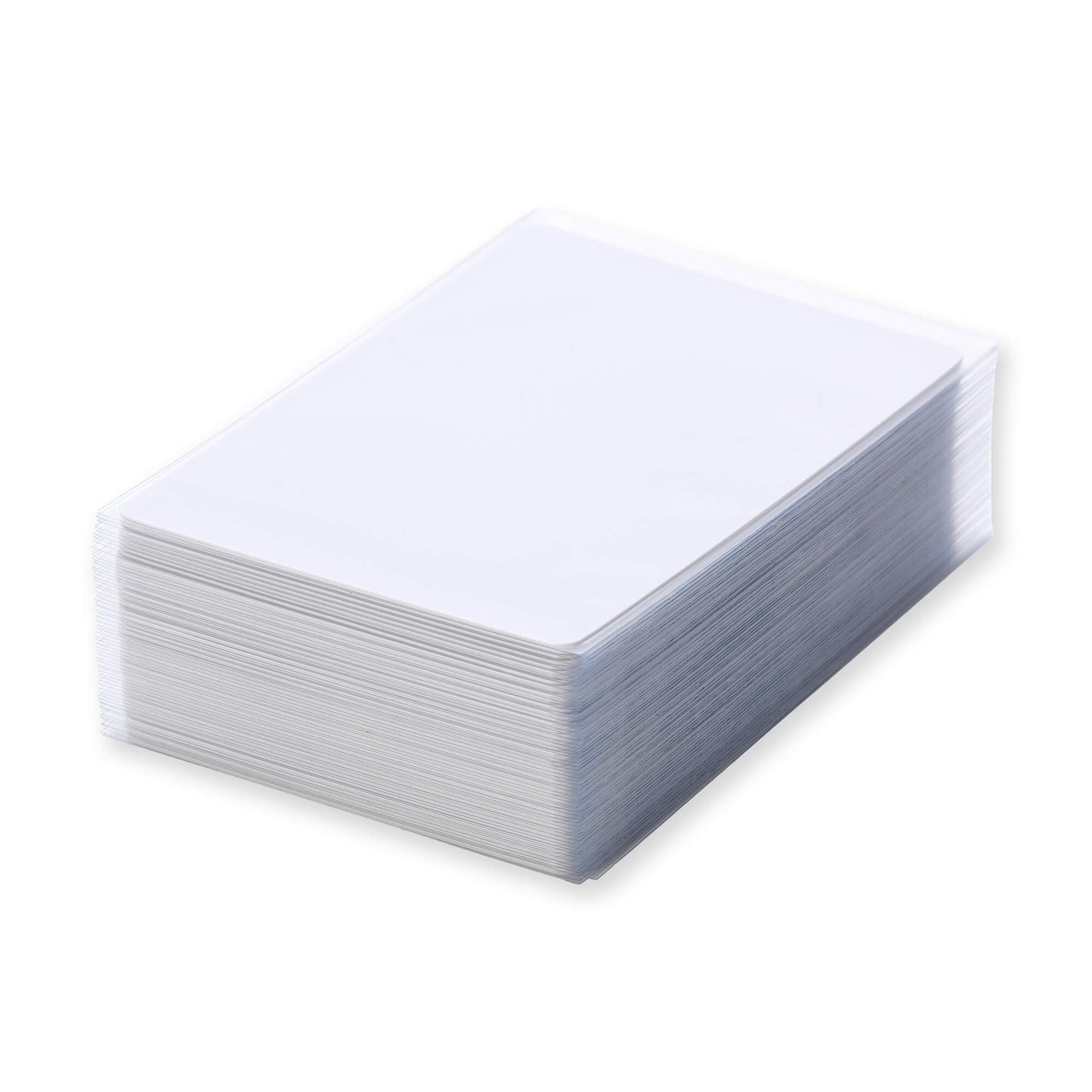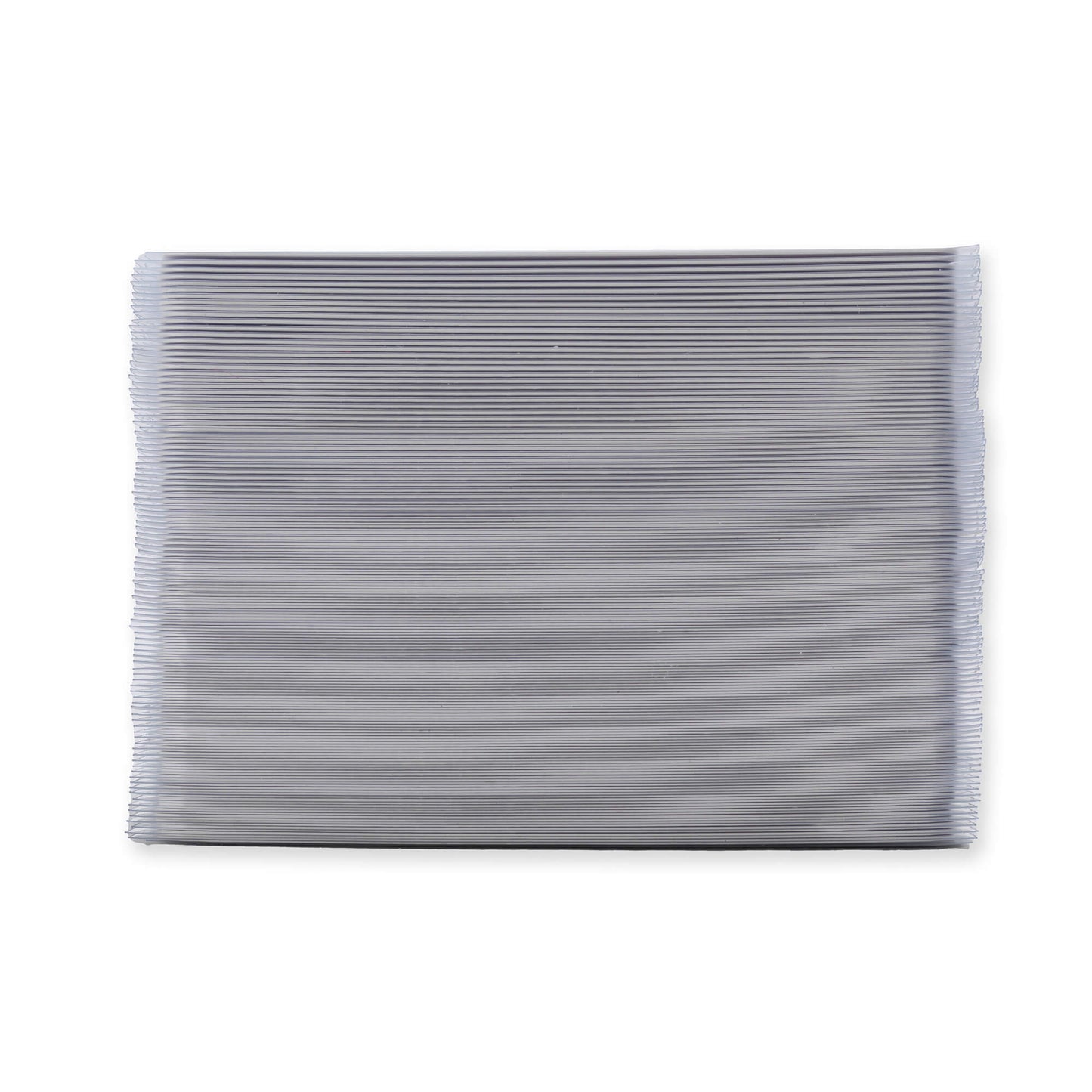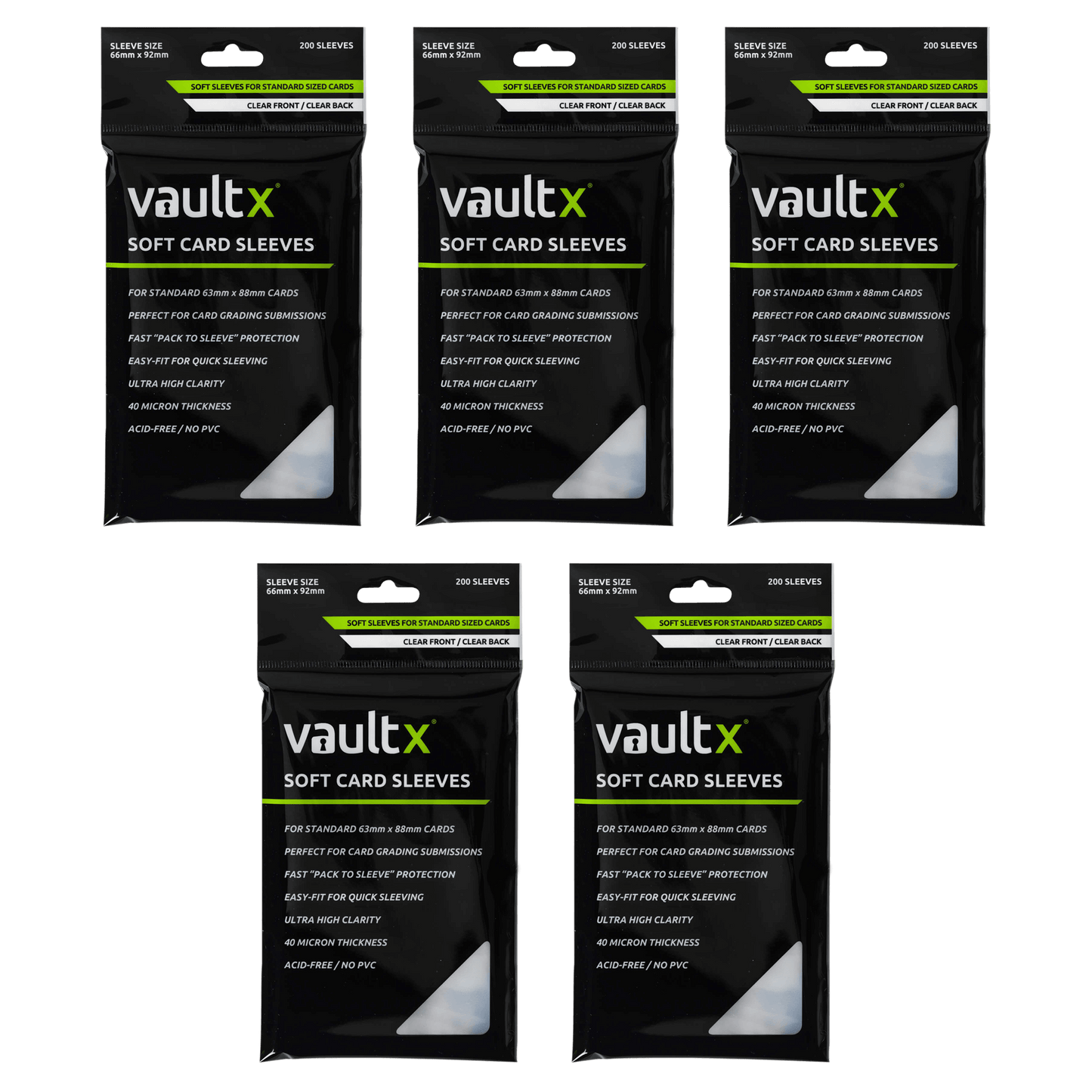 Reviews
I wouldn't trust anything else with my collection
Vault X are on top of their game. I started using their products 3 years ago and wouldn't use anything else now. The one time I've needed to use their customer support has been a pleasant and efficient experience too. I can't recommend them enough!
Robert M. from Southampton
Extremely well made professional binder
I have only recently started collecting cards again (in my case Pokémon) so I needed a binder for them. I wanted something that looked minimal and felt high quality. I wasn't disappointed!
Harry from Amazon
The best binder out there
Without a doubt the best binder out there for the money. Excellent quality and for a very good price. After trying a few cheaper binders, this one is by far and away worth every penny you pay for it. Would highly recommend to anyone.
Andrew R. (Amazon Customer)
Takes a beating in my bag but is still in amazing condition
I get regular compliments about this deck box, people always want to know where I got it and I am all too happy to recommend the company.
Alexander (Amazon Customer)
The best binder I've bought
This is the highest quality binder I've seen. Very happy with it and won't buy a different one ever again.
A. Wilcock (Amazon Customer)
One of the best binders I've ever owned!
A very good binder, I love the fact that it has a zipper, hard covers and double sided pages. Holds a really good amount of cards. Would buy a few more in the future.
Amazon Customer
Very high quality binder
It's the best way to store those precious cards you have. I'm confident my cards will last forever now.
Amazon Customer